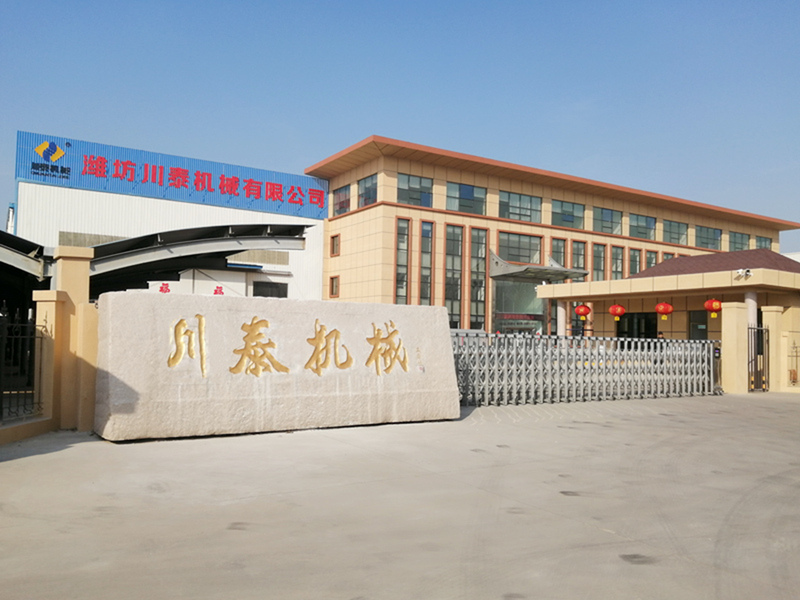 Chinese screw press manufacturer,Weifang chuantai Machinery Co., Ltd., founded in 2011, is located in the beautiful "International Kite Capital" Weifang City, Shandong Province. The company has won the national high-tech enterprise qualification and is evaluated as a scientific and technological enterprise. Now it has a number of patented technologies and certificates. Since its establishment, the company has been committed to environmental pollution control, specializing in a full set of treatment processes for organic waste and resource utilization, including planning, core equipment research and development, design, construction, EPC general contracting and operation maintenance. At the same time, the main production equipment includes screw press dehydrators, aggregate silos, solid-liquid separators, double shaft shredders, crushing pulpers, screw dehydrators, air flotation machines, oil-water separators, aerobic fermentation silos, screw conveyors Organic fertilizer production equipment, sewage treatment engineering, waste gas treatment engineering and other environmental protection equipment.
Weifang chuantai Machinery Co., Ltd. has passed the ISO9001 quality management system certification, ISO14001 environmental management system certification, OHSAS18001 occupational health and safety management system certification, and has the national registered trademark certificate. It is a member unit of the National Alliance for the resource utilization of livestock and poultry waste, the vice president unit of Shandong Agricultural and animal husbandry recycling industry alliance, and the national credit rating AAA enterprise. Its products have the inspection qualification report of Weifang product quality inspection institute, Weifang love unit.
Weifang chuantai Machinery Co., Ltd. has 8 R & D engineers and 55 professional technicians, serving more than 2000 users, winning government procurement projects many times, accumulating a lot of theoretical and practical experience, and constantly improving and innovating products. The headquarters of the company covers an area of 15000 square meters, and the office building and production workshop are well planned. The company has independent research and development institutions, test bases and training centers. Our production equipment is exported to many countries and regions in the world, and we solve many problems for foreign customers. According to the use feedback of users in various industries, we continuously improve the performance of the equipment, and have been developing various types of equipment to meet the use needs of different users. At the same time, we have cooperated with many colleges and universities on graduate scientific research projects. As the source equipment manufacturer, it has deeply cooperated with many environmental protection companies all over the country to provide OEM and ODM services. Welcome all friends to visit our company and discuss cooperation.